What is a Portland Career?
Portland is growing and changing with dizzying speed. One thousand people a month are joining our community to enjoy the quality of life – the access to wild natural beauty, the splendid local foods and quirky range of cultural events. Portland's job market reflects this dynamic growth from innovative startups to global businesses.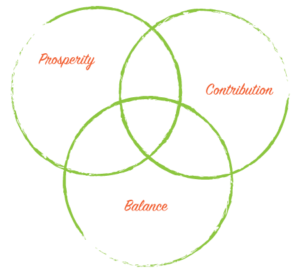 The five of us have a deep commitment to our clients; we help you make a meaningful contribution and thrive economically, while balancing time with family and friends. This means no cookie cutter jobs, no crazy commutes, no stiff suits.
How I Got Started
Twenty years ago I (Vicki Lind) began offering career transition and job search services in Portland. After several years I amassed an abundance of kind, stellar reviews on Yelp and Google. As a result, a broad range of people started calling me-- from creatives and educators to technical innovators and executives. I realized that some of these clients' needs could be met best by other career specialists with deep and focused expertise. Therefore, I developed a model that allows you to select a professional who best matches your career needs, style, values, schedule, and budget. I set out to build an exceptional team.
Meet My Team
Kristin Schuchman, MSW provides career transition counseling as well as small business coaching, drawing from two decades of her own entrepreneurial endeavors. She integrates career and motherhood – she gets the day-to-day challenges of balancing career, family, the creative self and the barriers to career re-launch.
Tifini Roberts, MS provides resume, cover letter, and LinkedIn Profile coaching and writing. I invited Tifini to join the team because of her commitment to high standards and clear, honest communication of expectations that yield the best results.
Ursina Teuscher, PhD provides job satisfaction and career advancement coaching for people who would like to improve their situation in their current job. Sometimes the time and cost of a making a career or job change isn't the optimal choice. With her advanced degree, practical Swiss attitude, and responsive personal style, Ursina can help you thrive where you are planted.
Janet Brumbaugh, MA provides executive job search coaching and recruiting. She's been an invaluable resource to me for years for executive and senior level clients looking for jobs in private industry. As a top producing recruiter, she has a robust network of leaders in local companies. She coaches clients to shine when they present themselves to potential employers. I'm delighted that Janet, with her competence, straight talk and humor, has joined us.
Making the Match
If you have decided which one of us can be most helpful to you, you can schedule by clicking on the Schedule button at the top of the page. Or, we're happy to chat with you on the phone to provide more details.
(503) 284-1115.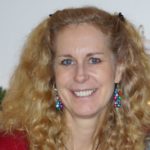 Leslie Yeargers, MA
Intake Counselor
If you are not sure which career professional is the best fit for your needs at this time, Vicki or Leslie will be glad to provide insight and recommendations.
(503) 284-1115 Ext 1
start@aportlandcareer.com.