Career Advancement Coaching
client review
Private Practice
"Ursina really has a treasure trove of techniques for working out problems and is an extremely easy person to talk to. ~ Kate M."
Are you unsure how you can get to the next level? Do you feel stuck, itching for growth and new challenges? Do you need a career advancement plan?
Your Career Advancement Vision
For you, career advancement may be concrete and straightforward: a new job title and better pay. Or it may be less tangible: enhancing your skill set, moving towards leadership, or mastering more complex projects.
Whatever your vision for advancement, I can help you decide what's next and take concrete steps to get there.
Increased Recognition
You may be working hard and feeling discouraged because your compensation, job title, or acknowledgments do not match your contributions. I can help you develop skills and tactics to: 
Get recognized by your boss
Articulate your accomplishments
Position yourself for promotion
Prepare for performance reviews
Identify training or degree programs to increase your competitive advantage
Identify projects that showcase your strengths.
Leadership Development
Whether you are currently a leader or preparing for your first leadership role, I'll help you become well-grounded and confident in your decisions. You'll become a leader who inspires trust and delivers for your organization.
Here are some specific leadership skills I can help you develop:
Supervision for optimal performance
Delegating for increased efficiency
Time and task management
Setting goals and priorities
Mentorship and morale development
What to Expect
I will help you discover what is most important to you in advancing your career. Together we'll analyze your work culture and identify obstacles that impede your advancement. I'll help you decide which courses of action will be most effective and then we'll plan your next steps. As you begin to act on your plan, I'll be there for you every step of the way; I'll help you trouble-shoot as needed and overcome obstacles that may arise.
Leadership is about creating change you believe in. ~ Seth Godin
If you're changing the world, you're working on important things. You're excited to get up in the morning. ~ Larry Page
RATES
Individual sessions -- $160 per hour
One month coaching package -- $480 (four weekly session for the price of three, a 25% discount compared to my hourly rate.)
Three month coaching package -- $1440 (a 25% discount compared to 12 sessions at my hourly rate.)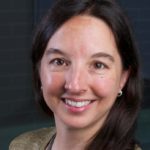 Ursina Teuscher, PhD
Job Satisfaction Coach
Career Advancement Coach
(858) 200-6887
ursina@aportlandcareer.com
Hourly Rate: $160.00
Are you ready to invest in taking your career to the next level? Schedule a time to chat.
What Clients Are Saying
I highly recommend working with Ursina if you are at a decision point that feels unclear and you feel stuck. You really can't put a price tag on the sense of clarity and freedom you get. Her expertise and methodology were superb in uncovering our core values and priorities in how to move forward with confidence rather than stress.
~ Diane Fleck, Leadership Coach
My work with Ursina, both in small group classes, and one-on-one, was incredibly powerful and propelled me forward personally and professionally. The combination of her knowledge of the neuroscience of decision making and her gentle coaching style allowed me to examine my values and strengths, and take actions that resulted in a change to a much more fulfilling career.
~ Joan C. Nelson, Improvement Coach Supervisor at OCHIN