Small Business and Solopreneur Coaching
client review
Every Day Best Style
Elizabeth Cramer
Image Stylist
"I find Kristin to be an amazing part of my support network. She understands the difficulties of the solopreneur and has a great marketing sensibility. Her powerful writing skills have helped me when I'm trying to find the right turn of phrase. I'd recommend her to any creative who is creating a brand."
What is a Solopreneur?
If you run a business without employees (with the possible exception of an assistant), you are part of a dramatically growing sector that generated $1.1 trillion in revenue and grew 11 times faster than the overall U.S. labor force in 2014. Looking to build careers that offer flexibility, freedom, and autonomy, solopreneurs are clearly here to stay and represent a lifestyle that offers a comfortable income and an attractive alternative for self-actualized, highly motivated individuals.
[Not a solopreneur? Check out my coaching practice for larger businesses -- Spark Business Coaching.]
Solopreneur Coaching Packages
Marketing Groups for Solopreneurs
Career Transition Counseling
Creatives who run solopreneur businesses include:
graphic designers
photographers
makers/artists who create functional and representational art
musicians
consultants
freelance writers
website developers
Healthcare and helping professionals who run solopreneur businesses include:
acupuncturists
naturopathic doctors
massage therapists
counselors | psychologists
coaches
physical therapists
Why Solopreneur Coaching?
Whether you're looking to start a solo-run business or move it to the next level, my solo entrepreneur coaching services can provide the framework and guidance you need to earn more money, keep your life balanced, and focus your passion for your business so that it sustains you emotionally and financially through the tough times and lets you do your best, most fulfilling work as it starts to grow.
I understand that many solopreneurs aren't necessarily fixated on growing as fast as possible -- you've either accidentally stumbled into entrepreneurship or have purposely built a small venture in order to preserve a balanced, independent lifestyle. That doesn't mean, however, that you don't want to earn a comfortable income -- in fact, the number of independent workers who earn more than $100,000 has risen 22% since 2012. It just means your quality of life is as important to you as making a decent living.
My Approach
As long as I can remember I've considered myself a writer and a storyteller. It infuses everything I do, including how I solve problems. That's why I started a women's magazine in my thirties (see My Story to the right). I knew that most women's magazines insulted our intelligence. My solution? I started my own women's magazine. To get people excited about it, I shared a story about the day I decided to start Nervy Girl while reading an article in Cosmo entitled "DOs and DON'Ts on a First Date." Without a trace of irony, the article suggested to its readers that they laugh hysterically at every joke and be careful not to appear to be "too intelligent." This story struck a chord with people, and attracted like-minded women (and men) to share my enthusiasm for Nervy Girl, compelling Portland businesses to increase their ad support with every issue and our readership to boom.
I know that people who start businesses start from a place of passion and a desire to change the world in ways large and small, and I understand how difficult the "road less traveled" can be. I'll lend my passion for storytelling to help you tell your story. When you can speak with enthusiasm about your business, you'll live up to Goethe's quote that "Boldness has genius, power and magic in it." As a seasoned entrepreneur, I'll also keep you accountable and motivated, helping you focus and develop a business mindset without losing your affection for what you do.
Solopreneur Packages
Below are the four packages for solopreneurs or individual sessions at $80/hour. I also offer an initial "walk-and-talk" session for $20 to first-time clients in the form of a 1-hour walk in Mt. Tabor Park. All packages include your choice of a Myers Briggs  or Strengthfinders assessment.
FireWorks!
9 Steps for Creative and Mission-Driven Solopreneurs
Nine One-Hour Sessions (Also offered as a Marketing Mastermind Group)
$765 (includes the FireWorks! Solopreneur Workbook)
It is completely possible to create a successful business while doing the work you love. Although creative entrepreneurs are very talented and driven, many have no idea how to turn what they love into a livelihood. Because the pathway to financial success is challenging, they are chronically overworked and often abysmally underpaid. FireWorks will teach you how to balance creating your product or service with the business of running a business.
Find Your Niche
Craft Your Basic Message
Build a Web Presence that Sells
Get Out of Your Own Way
Focus & Delegate
Manage Your Time, Organize Your Workspaces
Think Like an Entrepreneur
Understand Your Ideal Client
Build Systems for Success


Spark!
Choose-a-Business Package
Seven One-Hour Sessions
$625 (includes 2 assessments and a Spark! Solopreneur Workbook)
If you know you want to start a solopreneur business but not sure what type of venture you want to start, this is the package for you. By the end of the Spark! Package, you'll have a clear vision of your business idea and a preliminary business plan to help you launch your business successfully.
Passions & Interests
Personality
Values
Skills + Experience
Business Themes
Business Idea Focus
Preliminary Business Plan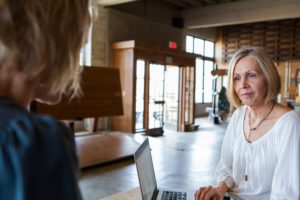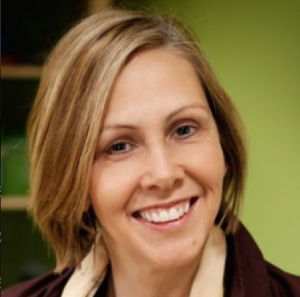 Kristin Schuchman, MSW
Career Counselor
Solopreneur Coach
Contact Kristin if you have any questions by email or phone. Skype sessions also available. Schedule a free 30-minute session.
503-754-2636
kristin@aportlandcareer.com
My Story
I stumbled into solopreneurship myself. I started a magazine called Nervy Girl in my early thirties that built a large, loyal following; met a need I had to create a magazine that didn't insult women's intelligence; and grew its advertising base with every issue. Just as we were poised for ultimate success -- a $100,000 PDC loan to take it to the "next level" and compete in a national arena -- the bottom fell out. We'd grown too fast, taking on commitments we couldn't meet and closed the magazine less than 4 months. (We did pay the $100,000 back, however.)
I learned a lot of painful lessons with that experience and vowed never to start a business again. Three years, I changed my mind. Forced to rebuild my career while pregnant with my second child with an 18-month-old baby at home, I decided that a little freelance grant writing made sense. I could work from home; my husband could pursue his MBA and work full time, and I could keep my mind active and continue to earn a salary. It was meant to be temporary, but over time I realized I could make better money with more flexible hours and better working conditions if I continued to freelance. Without planning to, I had become a solopreneur.
What is the EMyth?
The lessons I learned from Nervy Girl gave me the tools to make my next business, Mixed Media Branding, a success. The mistakes (and triumphs) of Nervy Girl served me well, giving me the confidence and wisdom to avoid common pitfalls of entrepreneurship -- lack of focus, structure or attention to detail. The sharpest tool in my box was by far the book The EMyth Revisited: Why Most Businesses Fail and What to Do About It by Michael Gerber. I picked up a dog-eared copy of the book in the weeks after Nervy Girl's demise, and I wished I'd read it before I'd started my magazine. I vowed to use it as a guidepost with my next business and have recommended it to countless other business owners.
What is the EMyth? It's based on the simple idea that just because you're good at something -- making cupcakes or taking pictures, for example -- doesn't mean you're qualified to start a business doing that thing. You still need to build the skills of an entrepreneur. Otherwise you're just creating a job for yourself. You need to build systems and structure to run your business.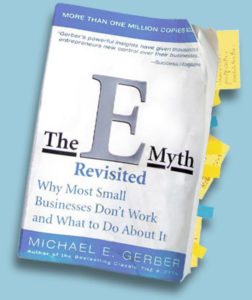 While this may not seem sexy, it's absolutely critical to building a business that will actually love you back. As a business coach, I can help you create a business that you can actually get yourself out of so you can do more of the things you love -- go for a vacation, enjoy your weekends, take a bike ride -- with the people you love.
Fired Up! Start-a-Business Package
Seven One-Hour Sessions
$625 (includes a Fired Up! Solopreneur Workbook)
If you know what type of solopreneur business you want to start but need some motivation and guidance to get started, the Fired Up! Package will do just that. At the end of this package you will have a solid social media and marketing plan, know your target client inside out, understand how to register and form your business, create a basic message and complete a mini business plan.
Values & Vision
See Yourself: Assess Your Skills & Personality
Determine Your Purpose
Web Presence & Social Media
Target Client
Begin Your Branding
Basic Message or 3-Page Business Plan
Reignite!
Set Your Business on Fire Package
Seven One-Hour Sessions
$625 (includes 2 assessments and a Reignite! Solopreneur Workbook)
It happens to the best of us. You start a business that you are over the moon about and a short while later (usually about 18 months), you're in a full state of overwhelm, feeling frustrated and dictated by the business that was supposed to give you a new lease on life. In the Reignite! Package we'll not only look at what isn't working, we'll determine if your temperament is suited for your business model and how we can make it start working for your lifestyle, help you regain control over it, and make it earn the income you need. We'll also review your branding, social media plan, web presence, and target client and you'll recraft your basic message and create a mini business plan.
Intake Session & Personality
Passions & Interests
What Isn't Working + Inner Conflicts
Branding & Identity
Web Presence + Target Clients
Marketing & Social Media
Basic Message or 3-Page Business Plan

Blaze a Path! Take-Your-Business-to-the-Next-Level Package
Seven One-Hour Sessions
$625 (includes 2 books customized for your experience, such as The Big Enough Company, in addition to the Blaze a Path! Workbook)
You've run your business for a while but have long felt that it was running you. You're ready to move beyond the emerging business stage and get yourself out of your business so that it can run on its own. In the Blaze a Path! Package we'll take a long, hard look at your business model and strategize about ways to build and refine systems so that it can work smarter so that you don't have to work as hard. We'll also consider how much or how little you would like to step back and how best to craft a delegation strategy that you can live with so that both you and your employees can thrive.
Values, Vision, & Quality of Life
Systems Review: What Is & Isn't Working
Delegation: Internal & External Barriers
Branding & Marketing Strategies
Web Presence, Social Media + Target Clients
Business Health Assessment
Reclaiming Your Life: Time Management & Next Steps

Individual Solo Coaching Sessions
Just need some help getting some polishing some marketing copy, choosing the right website platform, determining an effective networking strategy, or puzzling through a solopreneurship conundrum? I'm happy to meet with you for an individual session, whether you need a sounding board or someone to help you more deeply reflect on your current strategies.
$95 per hour
Contact Kristin if you have any questions by email or phone. Skype sessions also available.
503-284-1115 ext. 3
kristin@aportlandcareer.com