client review
Julie Glasser
Operations Manager
"Kristin is a gifted counselor who can help refine goals and shape your core message. Her skills are in listening to and counseling those needing a change or wanting to embark on the self employment path. Add her writing skills to the package, and it is well worth your time (and investment) to visit Kristin."
Career Counseling for Moms
Stay-at-home moms and dads might have the toughest challenge in achieving work/life balance. If a stay-at-home parent has a partner who carries benefits for the family, the option of freelance careers with flexible hours is often the path to both financial security and meeting the needs of the young family. If a stay-at-home or single parent needs a steady income over $40K plus benefits, finding the right family-friendly employment is the non-negotiable goal. Because of our deep commitment to the well-being of families, we are driven to help moms and dads find workable career plans.
Escape from Sleepless Nights: A Success Story
Here is the story of a client we recently helped who prefers to remain anonymous, so we will name her Lucinda.
Lucinda, age 42 with a career in arts administration, was in a position that required long hours, which did not meet her priority of spending time with her partner, toddler, and preschooler. We brainstormed a list of fifteen potential employers. Like many moms, she needed career coaching to shore up her commitment to stay up late and use valued weekend time to take consistent steps towards a new job.
Lucinda built a robust community of contacts on LinkedIn, which she used to generate informational interviews.
Because we knew that the number of appropriate jobs would be few, Lucinda prepared a master resume that captured all of the skills and experiences that could potentially be applicable to any one position. This would allow her to customize a resume for a job application relatively quickly.
Once the ideal job was posted, she scheduled a session where we edited the resume, cover letter, and supplemental questions.
Because the interview was so crucial, Lucinda scheduled a mock interview coaching session with me and rented a hotel room so that her teething toddler would not leave her sleep-deprived.
She was hired for the position, which had over a hundred applicants. So, now she can catch up on her sleep!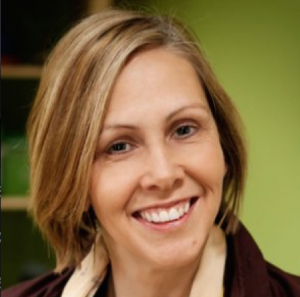 Career Counselor
Solopreneur Coach
kristin@aportlandcareer.com
Contact Kristin if you have any questions by email or phone. Skype sessions also available. Schedule a free 30-minute session.
503-284-1115 ext. 3
kristin@aportlandcareer.com