client review
Julie Glasser, MA
Operations Manager
"I highly recommend Kristin. She is a gifted writer and counselor who can help anyone refine their career goals and shape their core message. Her skills are in listening and counseling, and when you add her writing skills to the package it is well worth your time (and investment) to visit Kristin."
Career Counseling for Women Age 50 and Over
We work with many women nearing or over the age of fifty who wrangle with two mighty demons: the internal demon of self-doubt and the external demon of existing ageism. When an older woman is unemployed and doesn't have a positive feedback loop from valued colleagues, self-doubt is particularly likely to emerge. In addition, the long lists of technical skills listed for many positions may tap into fears of being outdated.
We partner with women who have had more than twenty years of professional experience, and don't want to compromise their value or lower their sights. We assisted Judie Miller, MBA, who passes on sage advice to women on the verge of losing their moxie: "Don't be afraid to aim high — it's your skills, not your job history that you bring to the table. It's never too late to reinvent yourself and learn new things."
Escape from a Shrinking Non-Profit: A Success Story
Barbara Bernstein is one of many professionals in government and non-profit whose position was eliminated as part of a cost-saving reorganization. Barbara shares how she battled both the internal dragon of self-doubt and the fact that there were a dearth of professionally-compensated positions in non-profit program management.
"When you lose your job, from a lay-off or any other reason, a series of questions go through your mind. These are the ones that went through my mind:
How long will it take me to find another job?
How am I going to make ends meet?
What am I going to do with myself?
I knew I was in for a roller coaster ride of emotions and would have to put certain supports in place to not get depressed.
One of the first things I was asked to figure out was what I loved to do, personally, understanding that these things were non-negotiable. If I was going to get through this period of unemployment well, then I would need all three: therapy, career counseling, and those few special things I loved to do, even if they cost a bit of money. They were all an investment in my re-employment.
Being unemployed was just the roller coaster I thought it would be. There were days I couldn't imagine taking a step out of my house, luckily my dog didn't put up with that, and there were days that were genuine gifts of time. I was able to spend more time with my 80 year old mother, read more books (some about unemployment), meet new people in informational interviews. When I wasn't strong, then I had supports in place to buoy me, and when I was strong, it didn't matter that people really don't know what to say to you when you tell them you are unemployed.
I really have a lot to thank Vicki & Lind & Associates for being instrumental in my finding a job I love after 11 months of unemployment. Looking for work is very difficult, but what I learned is that, a cliché is a cliché for a reason -- one doesn't have to do it alone."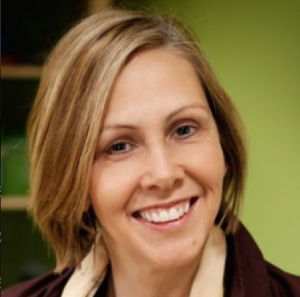 Kristin Schuchman, MSW
Career Counselor
Solopreneur Coach
Contact Kristin if you have questions. Schedule a complementary 30-minute call.
(503) 284-1115
kristin@aportlandcareer.com