Executive Job Search Coaching
client review
US School District
J. H.
Communications Director
"I accepted a position as Communication Director. They told me know that I "hit it out of the park." I used the skills Janet suggested and was successful! "
Are you an executive or senior-level employee who is serious about investing in your next step? If you are a leader in your field you deserve a leading recruiter and job search coach. This is where I come in.  
What to Expect 
What do we accomplish during our time together?  When I first meet you, we'll discuss your background.  What are your strengths? What are your weaknesses? What are your career aspirations? You might have never gotten the offers you deserve due to unknown mistakes you made while networking, on your resume, or during the "dreaded interview."  How you present yourself is always the key element, whether in-person, over the internet (e.g., Skype), or on the phone.      
Using a holistic approach, I'll work on your entire presentation; I'll critique your resume, LinkedIn presence, references, email style, and cover letters.   
Preparation for Your Executive Interview 
We'll take an in-depth look at your interviewing style through a series of video sessions where I will take the role of the company interviewer.  Based on my years as an executive recruiter, I know the hidden things companies are really looking for:   
What does the company want from you?   
How will you fit with that company's culture?   
What is your unique contribution?   
I analyze each interview and we'll go over what's working and what isn't. We'll examine the difference between how you see yourself and how an interviewer sees you.  You'll get a copy of each video so that you can pinpoint areas for improvement.  
Introductions To Open New Doors 
I have a large network of senior-level and executive professionals. To complete our process, I'll make three-four personal introductions to people who might be able to help you. I'll coach you on how to most effectively use these contacts to open doors in your industry or point to a possible new direction. 
RATES
My rates depend on if we work hourly or if you purchase a package. Please call to discuss the best approach for you.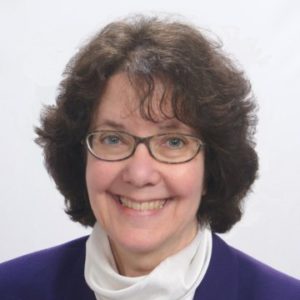 Janet Brumbaugh
Executive Job Search Coach
Executive Recruiter
Questions? I work with clients world wide. Please email or call me and we'll discuss your situation and my services. I realize many executive positions require a fast turn-around. To accommodate this, I offer a flexible schedule; I'm available evenings and weekends and by Skype.
503-697-7992
janet@aportlandcareer.com
Or, you can schedule a phone conversation in advance.
What Clients Are Saying
Janet did a great job of helping me see how I came across to prospective employers. Of particular value were the mock video interviews where I could see my body language, hear my own words, and notice my tone of voice. Janet helped me fine tune my responses to create more confident, powerful and connected communications. Immediately after these sessions, I accepted a position as CEO of a local company.
~ Gabe Fasolino