client review
Intel Corporation
Darlene Miller, SPHR
Talent Excellent Solutions Manager
"I've never met a more thorough recruiter than Janet. She is extremely detail-oriented and only makes solid recommendations. I trust her completely."
Senior level and executive candidates are often hard to find, hard to attract, and hard to secure.  It is therefore highly important for your company to work with a recruiter who is committed to making the best placement possible for both the candidate and the organization. That is where I come in. As an executive recruiter with 25 years of experience, I will help your company find the right candidate for your needs.  
Senior Level Recruiting Background 
I began my recruiting career at a search firm in Los Angeles before moving to the Portland area, where I joined Robert William James and Associates. I was honored in both companies as their top national recruiter.   
In 2003, I started my own company to better practice the element I value most in recruiting: a deeper probing into what both organizations and candidates really need. 
Recruiting Successes 
My extensive portfolio of satisfied companies is the result of the individualized approach I take with my clients. I delight in uncovering "hidden" talent the proverbial needle in a haystack. I've mastered making effective placements in sales, finance, and marketing as well as in operations, technical, and environmental fields.  
I pride myself as being a true "Renaissance" recruiter! 
RATES
My rates depend on if we work hourly or if you purchase a package. Please call to discuss the best approach for you.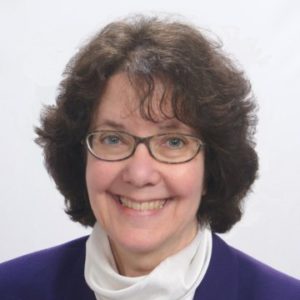 Janet Brumbaugh
Executive Job Search Coach
Executive Recruiter
Let's talk!  Call me or email me for more information about my recruiting services.
503-697-7992
janet@aportlandcareer.com
Or, schedule a time for a phone conversation.
What Clients Are Saying
I would personally like to thank Janet for her valued recruiting partnership with PECI over the  past several years.  Her networking efforts have helped PECI hire some of our industry's top talent.  These individuals have been instrumental in enhancing PECI's reputation in the market and have collaborated with others to help continue the growth of the organization. 
~Phil Welker, Executive Director of  PECI
Janet is a master at finding highly talented individuals from unlikely places.  Throughout the process, she ensured that prospective candidates had a genuine interest and cultural alignment in working with us. Janet identified and alerted us to each candidate's potential problem areas, as well as strengths that weren't always evident.  All our offers were accepted and each hire continues to be a major contributor to our company growth and health.  Janet listens intently and has strong intuitive skills.  She's open to feedback and suggestions.  The separation between consultant and company diminished and Janet became an integral part of our company's efforts.  Cascade wouldn't be where it is today without her help."
~Dan Brown, Partner at Cascade Energy