client review

Bridget Bayer
Event Strategist, Author, Business Advisor
"Kristin really is that good! She's a listener, thinker, doer and writer. Her communication skills are complemented by vast educational experiences. Kristin is a stellar advisor for those in business or still thinking about it."
Marketing Coaching for Creatives, Therapists, and Healers
As a solo professional you're your own boss. You need to develop a workable schedule for maximum productivity as well as ways to accomplish dreaded tasks. We'll enjoy coaching you through some joyful experiments to see what works for you.
A coach is someone who trains intensively through instruction, demonstration and practice. Most people think of athletic coaches — those yelling, pacing drillmasters we see on the sidelines at games. While we're anything but that, the essence of our coaching is the same: to evoke the best possible performance from the player. We possess the talent and tools to motivate you to be your best in your solo business.
One of our tools is to help you define manageable, clear steps to reach your short-, mid-, and long-term goals. When you complete a small step, we cheer like crazy. We don't fret when you make a misstep.
Another characteristic of our coaching is to suggest an array of internal and external resources to overcome resistance. Internal resources might include activating mindfulness or prayer and deactivating denigrating self-talk. External resources might include time-management tools or motivational TED talks. Understanding what it's like to avoid priority tasks, we'll share strategies to defuse procrastination.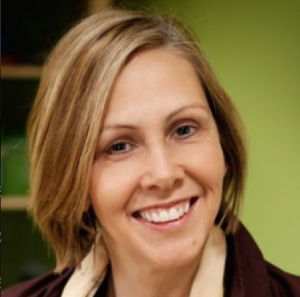 Career Counselor
Solopreneur Coach
kristin@aportlandcareer.com
Contact Kristin at 503-754-2636 or kristin@aportlandcareer.com if you have any questions. For a complementary 30-minute phone consult, schedule with me in Calendly. Skype sessions also available.
If you are interested in working with me via phone or Skype, start by scheduling a complementary 30-minute call.
Our customized approach to marketing has been particularly successful with two groups: Creatives (graphic designers, writers, photographers, dancers, and others) and Therapists and Healers (massage therapists, coaches, mental health coordinators, personal trainers, and others).
Attract New Clients
We specialize in helping solo professionals like you to attract new clients in a way that is consistent with your personal style and budget.
We'll increase your business by:
Energizing and focusing your vision of success
Articulating the heartfelt core strengths you offer clients
Deciding on a right-sized niche for you
Creating a basic message or pitch that feels engaging and sincere
Writing a flexible marketing plan, consistent with your personal style
Drafting copy for your web presence
Network with Past Successful Clients
Because we have been coaching Creatives and Therapists/Healers in Portland for over 15 years, we've had the great joy of watching many people move beyond the early stages of defining a niche, establishing a web presence, and building referral sources. They provide a wealth of experience they are willing to share.
We can connect new clients to past clients in one or more of these ways:
Making contact for networking or informational interviews. We'll contact those with whom you might have synergy and request that they get together with you.
Connecting via LinkedIn. We have a robust LinkedIn community with over 600 contacts comprised of clients and others who share my professional interests. As our client, you would be welcome to peruse these LinkedIn Profiles to see who might be a helpful connection.
Meeting at community or virtual events. We're aware of some of the energized professional associations and networking events in town. Many of us find it hard to venture into new territory solo, so we frequently offer suggestions such as "Would you like me to email Deana to see if you can join her at an upcoming XPLANE event?" or "Would you like to get together with some other therapists to watch the video Web Sites for Therapists"
Marketing Activities that You'll Enjoy
One reason many people avoid marketing is the fear of being a pushy salesperson or having to do things that you hate. We specialize in helping every person, whether an introvert or an extrovert, create a set of marketing actions uniquely suited to each professional's personality.
For some people, traditional activities work well. These might include:
Chatting with people at networking events
Being active on Facebook or LinkedIn
Writing a blog
Making cold calls
Tweeting
Having a fancy website that comes up high on Google
How It Has Worked for Two of Our Clients
If just reading this list made you tense, or if the very word "marketing" makes you uncomfortable, we can begin by replacing it with warmer, more welcoming words or phrases. For example, when Michael Kubetz was starting his private practice as a therapist, he said that he had an aversion to going out and "marketing." I asked him how he does enjoy interacting with others. He said that he liked hosting brunch for his friends, including other therapists. By remembering to update them on his genuine excitement in working with couples in conflict, he got referrals. So "brunch for other therapists" replaced the dreaded "marketing."
There is no one right way to let potential clients know how you can meet their needs. Another ironic example: When photographer Christian Columbres told me that he's an introvert, we said, "Don't worry, working with me you won't have to make cold calls. You can build relationships through people you know." Christian surprised me by saying. "Oh, I feel more comfortable making cold calls with a script than combining social relationships with my business." He went on to make a list of major architectural firms, write a compelling script, and make cold calls to successfully schedule presentations.
Each client's marketing plan is different, custom tailored to maximize enjoyment and success.
Our Coaching Sessions
We prefer to start coaching with a face-to-face session followed by face-to-face or phone coaching. The first half of our initial session will give us a chance to interview you about your past frustrations and successes. If your business is already underway, we'll ask you about your clients and how they found out about you. Often the first action steps are to replicate more systematically what has already worked. At the end of the first session, we'll make suggestions for short-term action steps and more fully outline options for moving forward together.
We coach clients during individual sessions, weekly or on alternate weeks. After an individual session, many clients join one of our dynamic groups, Marketing for Creatives or Marketing for Therapists & Healers.