In Career Exploration we will see how your skills, values and interests match the world of decently paying work. We'll guide you to winnow many potential job titles to a manageable few that you can research in depth. We'll encourage you to keep at least one dream job and one pragmatic job on the list of the final four.During the self-assessment phase, you will have created a profile of your interests, personality style, values, skills, and what you want from your employer. We'll help you distill your findings into a basic message (sometimes called an "elevator speech.") This provides a succinct way to explain what you are looking for during informational interviews and networking.
We'll teach you how to use websites to learn about expectations, salary and educational requirements. Web research is important, but talking to people is the heart of this phase. We love to connect people, and we'll enjoy helping you locate professionals for informational interviews as well as appropriate professionals groups for career exploration.
Self-Assessment
The core of the first phase is a systematic reflection of yourself as a professional. This is the time to clarify what you really want in a new career based on your key interests, personality type, values, skills and the characteristics of your ideal employer.
As an outcome, you will create a one-page Self-Assessment Profile Summary of five key interests, passions, values, skills and employer characteristics.
In addition, it's a time to reflect on who or what in your life will provide meaningful support during the stress of a career change.
Career Assessment Tests
We carry out assessment by combining informal discussion, exercises that we have designed, and formal career assessment tools. We usually select from two to four of the following formal assessment tools which we are qualified to administer:
Myers-Briggs Type Indicator (MBTI) is an extremely popular, well-tested tool to identify your psychological type preference. The report identifies which of the 16 type profiles you match and the career choices that are frequently satisfying for your type. If you already know your Myers-Briggs type or don't agree with the results, we can offer a more nuanced version of the MBTI called the Type II that offers a more in-depth analysis of each facet of your personality type.
Strong Interest Inventory is a popular computer-based career planning tool that compares your answers with the answers of thousands of successful professionals in hundreds of careers. You will receive a comprehensive report that includes the top 10 occupations that match your interests.
ValueSearch by Mark Guterman is a cross-culturally based card sort process that will help you determine the values that you and your employer must share for a satisfactory match.
SkillScan is an interactive card sort that will help you identify your natural strengths and key transferable skills. As a result, we will identify your top three skill areas, such as Management, Mental Creative, Humanitarian, Realistic, etc.
Strengthsfinder2.0. When you take this on-line assessment, you will identify your top five talents to develop into career strengths. Tom Rath developed this relatively new assessment based on the works of Dr. Donald Clifton, the father of strength psychology. The team at Gallup surveyed 10 million people and identified 34 positive talents correlated with productive, engaging work.
Career Counseling and Coaching Rates
We primarily charge by the service or package. However, Vicki and Kristin do offer an hourly rate if you just need a little guidance:
Vicki Lind, MS, $100 per hour      

Kristin Schuchman, MSW, $100 per hour  

7 -Session Career Transition Package:
Vicki Lind, MS, $650 
Kristin Schuchman, MSW, $650*
Includes assessments of interests, skills, values, and your ideal employer. Outcome is two valid career options with introductions to people in the field via LinkedIn. Additionally, this package includes our book Finding a Job Worth Having a ($17.95 value) and two detailed assessments ($100 value).
You can decide at the end of the first session if one of the packages is right for you
*Sliding scale available for new college graduates. Please feel free to inquire.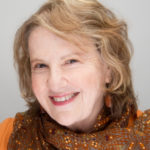 Vicki Lind, MS
Career Counselor
Job Search Coach
Contact Vicki if you have questions.
(503) 284-1115
vicki@aportlandcareer.com
Please Note:  I am reserving appointment spots before Sept. 12th for current clients. If you are a new client, please select a time after Sept. 12th.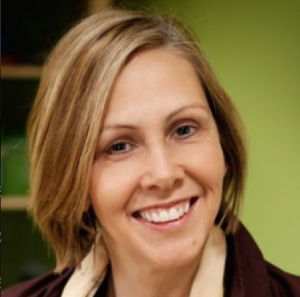 Kristin Schuchman, MSW
Career Counselor
Solopreneur Coach
Contact Kristin if you have questions. Schedule a complementary 30-minute call.
(503) 284-1115
kristin@aportlandcareer.com