client review
Rejuvenation
R.H.
Inventory Planner
"Vicki helped me develop the skills needed to network and make important connections that got me in the door for interviews. "
Whether you are a new graduate, a mid-level professional, or a senior level leader, we will help you distinguish yourself in the current crowded market. Vicki Lind offers individual sessions as well as three job search packages for entry to mid-career professionals.
Janet Brumbaugh, who has an extensive network in private industry, offers Executive Job Search services to senior-level professionals. 
Individual Coaching Sessions
Sharpen your resume and cover letters with the most recent trends to get through the human resources gatekeepers and impress the hiring managers.
LinkedIn is a powerful tool for positioning yourself; expect hiring manager to check your LinkedIn Profile as part of the hiring process. We can help you write a Profile that includes the keywords recruiters are looking for and highlights your accomplishments.
Using LinkedIn well is essential to to getting a job in today's market. With LinkedIn Coaching, you'll build your network, use LinkedIn groups, and set job alerts for position announcements tailored to your unique skills.
With Interview Coaching, you'll create interview answers that convey your strengths and maximize your chances of receiving a job offer. You will become confident and effective because we'll help you craft answers that are both true and strengthen your candidacy.
To schedule individual sessions for job search strategy, schedule with Vicki Lind; for individual resume and LinkedIn Profile help, schedule directly with Tifini Roberts.
Rates: Vicki ($100 per hour) and Tifini (prices vary).
JOB SEARCH PACKAGES   
We offer several packages to match your budget, your current job search skill level, and the amount of support your desire. To determine which package is right for you, schedule an initial session with Vicki Lind.
Tilikum Job Search Review Package
Two hours with  Vicki Lind 
This package includes a review of your current job search activities with suggestions you can implement on your own.  We will:
Review the Job Search Checklist to prioritize your needs

Coach you on how to use advanced features on Indeed and other job boards to find the best position announcements

Review your resume, cover letter and LinkedIn Profile
This package is for you if you are:
Clear about your job goal and have strong writing skills

Seeking professional expertise on current job search trends and tools
Tilikum Package Rate: $180 (a savings of $20.)
The Broadway Job Search Package   
5-7 hours with  Vicki Lind and Tifini Roberts
This package is a favorite among clients. It includes job search strategy, use of job boards, hands on resume writing, and other job search skills using the Job Search Checklist as your guide. You will also receive a copy of Finding a Job Worth Having, a career handbook by Vicki Lind. Working together, you and Vicki will decide which of the following are your highest priorities:
Articulate your job goals with Vicki

Use 

advanced features on Indeed and other job boards to find position announcements with Vicki

One or two sessions resume coaching with Tifini (two hours per session)

Receive an introduction to LinkedIn for networking and job search

Receive tips on your LinkedIn Profile or cover letter with Tifini

Practice interviewing skills with Vicki
This package is for you if you need help to:
Refine your job goal
Understand how to use job boards
Draft your first top-notch tailored resume
Incorporate tips to write your cover letters, LinkedIn Profile, and tailored resumes
Broadway Package Rates: $435 
The Markham Job Search Package
7-9 hours with  Vicki Lind and Tifini Roberts
This strongest, most comprehensive route includes all of the above, plus three additional hours on cover letters, LinkedIn profiles, negotiation, and/or overcoming obstacles. You and Vicki will decide which of the following are your highest priorities:
Articulate your job goals with Vicki

Identify your strengths using the Clifton StrengthFinder assessment

Two or three session resume writing with Tifini for a maximum of six hours

Learn to use LinkedIn for networking and job search, with introductions to Vicki's relevant connections

Write and receive coaching on a cover letter and/or a LinkedIn summary with Tifini

Practice interviewing with Vicki

Overcome your unique job search challenges with Vicki

Support negotiating an offer
This package is for you if you:
Have complex job search needs

Want more help writing cover letters and/or your LinkedIn Profile

Desire job search support from start to finish

Are short on the skills or time to complete more complex resumes on your own
Markham Package Rate: $625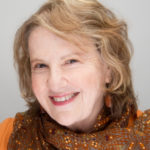 Vicki Lind, MS
Career Counselor
Job Search Coach
Contact Vicki if you have questions.
(503) 284-1115
vicki@aportlandcareer.com
Please Note:  I am reserving appointment spots before Sept. 12th for current clients. If you are a new client, please select a time after Sept. 12th.
What Clients are Saying
I had been in the insurance industry for over 6 years and was desparately trying to get out. I hadn't searched for a job in a very long time and had no idea how to navigate the Portland job market. I had scored ZERO interviews before my sessions with Vicki. Within 2.5 months, I had landed 3 interviews, one of which resulted in a job offer. My sessions with Vicki were the best investment I've made in a long time. ~ Megan M Student Advocacy SME, Chegg In
Video Testimonial