With 80% of job seekers landing jobs through networking, it is vital to use LinkedIn, the world's largest professional networking site with over 420 million users. Whether you are a job seeker, self-employed, or looking to target a specific industry or employer, it all starts with a stellar profile. I can help you get started.
What to Expect
Together we will determine the services and approach that will work best for you and your budget. We can focus on coaching so you can continue to work on your own, or we can start together and then I will complete the writing. We will figure out the best way to meet: face-to-face, online, and/or over the phone.
Rates are customized to your needs: the complexity of the project, how much you want to do on your own, and your budget. Discounted package rates (resume, cover letter, LinkedIn) are also available.  
LinkedIn Profile Coaching 
We will concentrate on getting you started or revising what you already have begun. During our coaching session, we will develop a strategy and draft content that matches your career goals. Because you will complete the writing, this coaching approach takes approximately two hours.
Together we will:
Draft a summary that captures your overall professional accomplishments pertinent to your desired career direction.
Identify skills to incorporate throughout the profile that align with key words hiring managers and recruiters are seeking.
Select a profile photo that represents you in a way that is congruent with your desired industry.
Draft requests for inviting people to connect.
Rates are $95 for the first hour, $75 per additional hour
LinkedIn Profile Writing
No time to write your own profile? I've got you covered. First, we will collaborate on a strategy to create a stand-out profile that matches your career goals. I will do the writing for the summary and skills sections using key words that align with your desired career direction. I will help you select the best profile photo to represent you in a way that is congruent with your industry. I will email you a Word document for you to cut and paste into your LinkedIn profile sections.
Rates start at $225 for up to three hours
PACKAGES TO SAVE A LITTLE DOUGH!
I Want It All! Resume + Cover Letter + LinkedIn Profile Coaching/Writing
Sometimes more is better. This power-packed package includes the highest level of resume and cover letter writing services, plus LinkedIn profile coaching/writing--a mighty way to create a consistent presence online and win interviews.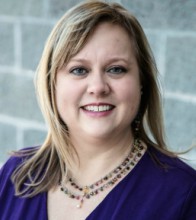 Tifini Roberts, MS
Resume Writer
LinkedIn Coach
Contact Tifini if you have questions about customizing your resume or cover letter for a job opportunity.
503-730-5023 
tifini@aportlandcareer.com
What Clients Are Saying
Very friendly, helpful, and professional. It was a great experience, thank you!
~ G.V.
I've looked over the resume and I think it looks fantastic, and so much more professional than my old one. The keyword guide has helped me focus in on what I need to study and what I already have skill-wise. I'll make sure to use the guides you sent me as well. Thanks again. It was a pleasure working with you.
~ R.G.