client review

Carl Jung
"Your vision will become clear only when you can look inside your own heart. Who looks outside, dreams. Who looks inside, awakes."
Personal experiences or past work trauma can often create insidious barriers to professional fulfillment. These experiences can stand in the way of success by causing us to repeat unproductive behaviors. Most career-stifling obstacles include:
anxiety

stress

depression

paranoia

self-sabotage

self-limiting beliefs

low self-esteem

lack of confidence

extreme procrastination
In the context of career counseling, I help people talk through current work stressors, including challenging bosses or toxic work environments. Individuals struggling with a desire to change careers or transition to a different job but lacking the focus to make forward progress often find one or more of the approaches described below helpful.
A Mindfulness Approach
My experience as a career counselor at the National College of Natural Medicine (NCNM) trained me in an approach that emphasizes mindfulness, anxiety- and stress-reduction, compassion, and resilience. I believe in following the client's lead, and that the key to helping you move past self-limiting patterns is grounded in the rapport established between coach and client. I strive to help clients gain confidence by not only listening attentively but providing exercises and tools clients can integrate into their daily lives with ease. 
As a career transition coach, I also borrow from Cognitive Behavioral Therapy (CBT) and Control Mastery Theory (CMT), two approaches that emphasize the reduction of self-limiting beliefs and offer ways to combat low self-esteem and other challenges to our confidence. Since self-doubts often stand in the way of career satisfaction, clients often find that overcoming their own internal barriers enhances their relationships and ability to move towards a clearer career path.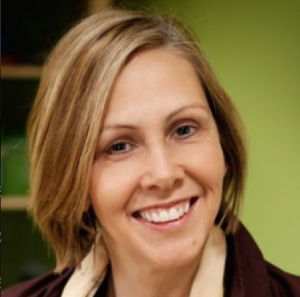 Kristin Schuchman, MSW
Career Counselor
Certified EMyth Business Coach
Contact Kristin if you have questions. Schedule a complementary 30-minute call.
(503) 754-2636
kristin@aportlandcareer.com
Kristin Schuchman, MSW received her Master's in Social Work at Portland State University and trained as a counselor at the National College of Natural Medicine (NCNM).
If you are interested in working with me via phone or Skype, start by scheduling a complementary 30-minute call.