client review
Government Agency
"I highly recommend Ursina. In a very short amount of time, she helped me make lasting changes to improve my work habits find useful new practices. ~ John W."
Are you frustrated with your current job, but not ready to leave? Are you overwhelmed with an unrealistic workload? Or perhaps you're stressed by challenging relationships. Before quitting, there may be ways to improve your current situation and get your life back in balance. 
Reduce your Work Stress!
Through work stress coaching I can help you:
Get clarity about which problems are in or out of your control
Improve your time and task management
Deal with difficult relationships with your boss or coworkers
Plan and prepare for challenging conversations
Address performance improvement
Decide whether to involve HR
A goal without a plan is just a wish. ~ Antoine de Saint-Exupéry
Three-Month Work Stress Coaching Package
If you're ready to make a serious investment in reducing your work stress, this package is for you. Together, we'll figure out which improvements are the most doable and will have the greatest impact. Once we've decided on a strategy, we'll work out a specific step-by-step game plan. We'll agree on homework for you to complete between sessions. I provide ongoing support between sessions in the form of shared online notes, check-ins, and troubleshooting.
RATES
Individual sessions -- $160 per hour
One month coaching package -- $480 (four weekly sessions for the price of three, a 25% discount compared to my hourly rate.)
Three month coaching package -- $1440 (a 25% discount compared to 12 sessions at my hourly rate.)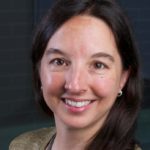 Ursina Teuscher, PhD
Job Satisfaction Coach
Work Stress Coach
(858)200-6887
ursina@aportlandcareer.com
Are you ready to explore options to improve your current job? Let's chat.
What Clients Are Saying
I had a five star experience with Ursina. I especially valued her expertise in crucial areas like decision making, focus, and time management. I needed help with time management and she delivered big-time. In fact I got a whole book written, thanks to Ursina! Her PhD training stands her in very good stead as she knows her stuff. PLUS she is insightful and fun to work with!
~ Danna Schaeffer, Teacher/Therapist/Writer
Ursina managed to bring clarity into situations that felt overwhelming to me, and she helped me break down vague goals into specific next steps and manageable tasks. I also appreciated the fact that I always left her with immediate action plans and changes that were simple and realistic, but which had all the more impact on my daily life.
~ Jean Walter, Architect