client review
Mike L.
Operations Manager
"I took a chance with Kristin purely off the Yelp reviews. Glad I did. Would definitely do business with Kristin again!"
Working at Home
Many new parents want to stay home full-time or part-time with their young children. Two full-time professionals in one household can be very stressful. Add a commute, a flu, or a car breakdown and there aren't enough hours in a day to keep everyone nurtured, clean, and sane.
First, the bad news. When I was a young feminist, I hoped that job-shares and telecommuting would be commonplace by now—a win-win solution for both families and employers. Unfortunately, many businesses avoid creating shared positions because of concern about paying benefits for both employees as well as logistical barriers. In a challenging economy, employers make short-sighted decisions with an eye to the bottom line rather than to the well-being of their employees with families.
It is also disappointing that very few jobs are posted for telecommuting other than telemarketing. These situations exist, but most arrangements for telecommuting are made after an employee has worked on site for a period. The other bad news is that many sites on the Internet prey on this need and offer scams for how to make money at home.
One of the best reasons to work for someone else is the possibility of acquiring health care. The good news is that the Affordable Care Act (Obamacare) makes it more possible to start a business or work part time and still have health care.
Even better news is that options for generating income at home dramatically improve if you are blessed with an entrepreneurial spirit. In tight economic times, employers hire a lot of people on contracts (i.e., self-employed people). The rate of payment on contracts is generally high to compensate for not paying benefits such as health care, retirement, or sick leave.
Self-Employment / Solopreneurship
If you have the temperament to sell your services, options are abundant. As a solopreneur and marketing coach, I help creative people, such as writers, web designers and photographers grow their home-based businesses. I also work with many therapists and coaches who sublet offices two days a week and carry out other business functions at home. I've guided many of these solo professionals into lives with stable incomes and flexibility for their families, long vacations, and engaging hobbies.
Working on a contract or starting a home-based business is particularly attractive if you don't need to generate a full livable wage in the first year or two. Careers that lend themselves to more time at home are varied:
Bookkeeper
Caregiver for other children at home
Consultant
Personal Chef delivering foods to client homes
Personal or Business Coach (primarily with telephone contact)
Senior Caregiver / Nursing Assistant in private homes for 48-hour shifts
Programmer or other IT professional
Translator
Fiction or Non-Fiction Editor
Artist making crafts for fairs and Etsy
Virtual Personal Assistant
Organizer
Graphic Designer or Web Developer
Editor
Freelance Writer
eBay Seller
Nutritional Supplements Salesperson
Small Farmer growing and selling food or herbs
Resources for Home-Based Working Moms
The following websites may help you expand this list of options. In addition, you may want to search for one of the active blogs on which mothers share their experiences and resources about making money at home.
Home-Based Working Moms provides its members with support, networking, information, a newsletter, email discussion list, searchable member directory, member spotlights and corporate discounts on various products and services. Not everything here requires you to be a member.
"Nice Work If You Can Get It: Websites for At-Home Jobs" is a very good article from the Wall Street Journal. Sue Shellenberger took the time to find "a few honest websites that actually help people find real, paying home-based work."
Flexjobs lists well-screened telecommuting and work-at-home opportunities. There is a small fee to try it out for a month, but this fee buys you a way to circumvent hours of chasing false ads.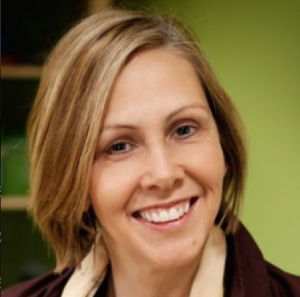 Career Counselor
Certified EMyth Small Business Coach
Solopreneur Coach
kristin@aportlandcareer.com
Contact Kristin at 503-284-1115 if you have any questions. Skype sessions also available. Schedule a free 30-minute session.