Marketing Groups for Creatives
client review
Bridget Bayer
Event Strategist, Author, Business Advisor
"Kristin really is that good! She's a listener, thinker, doer and writer. Her communication skills are complemented by vast educational experiences. Kristin is a stellar advisor for those in business or still thinking about it."
These four to five-person groups of creative professionals will give you the spark and support to attract more clients and build your creative business. If you are starting a solo business or need a marketing strategy for your existing business, you'll develop and carry out a marketing plan that fits your style. Have fun while becoming accountable to your commitments to action!
These revolving groups, which have been active since 2003, offer you:
Support from other experienced freelancers
Guidance on developing a marketing plan
Help identifying niches and leads
Compassion for your disappointments
Networking suggestions congruent with your personal style
Tips on promotional materials, web presence, and presenting yourself
Email support between meetings
Cheers for your successes!
Marketing Group for Creatives: Emerging Phase
If you're newly striking out on your own or preparing to ramp up your business, this five-person revolving group will encourage and support you as you prepare to attract more clients and build your creative business. In five months, you'll speak with confidence about your business, write a business plan, and create a business that fits your personality and your lifestyle.
What: 5-person group that meets every other week for 2 hours that provides education and accountability 
Second & Fourth Tuesdays 1 Opening in Each Group
DAY GROUP: 10am to 12pm, $80/month, 624 SE 70th Ave.
NIGHT GROUP: 6:30pm to 8:30pm, $80/month, TaborSpace, 5441 SE Belmont
Why: Build skills in social media, attracting clients, creative a web presence, SEO, social media, financial management, branding, and business planning
Cost:  $80/month
For:  Creatives emerging or seeking to grow their businesses
Contact:  Contact Kristin Schuchman, Certified EMyth Business Coach, to see if this group is a good fit for you at kristin@aportlandcareer.com or 503-754-2636.
Curious? Email Kristin and ask for a copy of a sample worksheet, a fillable PDF that you can fill out to see if this group is for you.
Marketing Group for Creatives: Advanced
This ongoing group provides a cornerstone for prosperity and sanity for the creative solopreneur. The individuals in these long-standing groups want it all: A balanced life, meaningful work, plus financial prosperity.
What: 4-person group that meets once a month for 2 hours to provide inspiration, accountability, and concrete suggestions tailored to your situation.
Why: To address client management issues, pricing, growth planning, and sub-contracting.
When:  There are two groups to fit your schedule; one meets monthly 10:00 am on the second Tuesday of each month. The second group usually meets on a Wednesday or Tuesday afternoon at a time that fits everyone's schedule.
Where:  516 SE Morrison St., Suite 202
Cost:  $225 for five months (ten meetings) after an initial one-on-one session with Vicki
For:  An advanced level of creative professionals including designers, producers, artists, writers, copywriters and other creatives who are wanting to work more efficiently, focus on work/life balance and, take their established businesses to the next level. Advanced level.
Contact:  Contact Vicki Lind, MS to see if this group is a good fit for you at vicki@aportlandcareer.com or 503-575-8217.
Application Process: Members begin by meeting with Vicki Lind individually when there is an opening in one of the groups. At this time there is one opening in the second group with the flexible meeting time.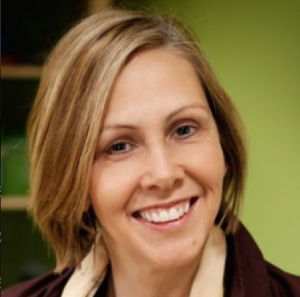 Kristin Schuchman, MSW
Career Counselor
Solopreneur Coach
Contact Kristin if you have questions. Schedule a complementary 30-minute call.
(503) 284-1115
kristin@aportlandcareer.com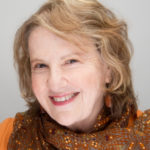 Vicki Lind, MS
Career Counselor
Job Search Coach
Contact Vicki if you have questions.
(503) 284-1115
vicki@aportlandcareer.com